We Mourn the Passing of
David E. Bajayo, M.D.
We Mourn the Passing of
David E. Bajayo, MD
May his memory be a blessing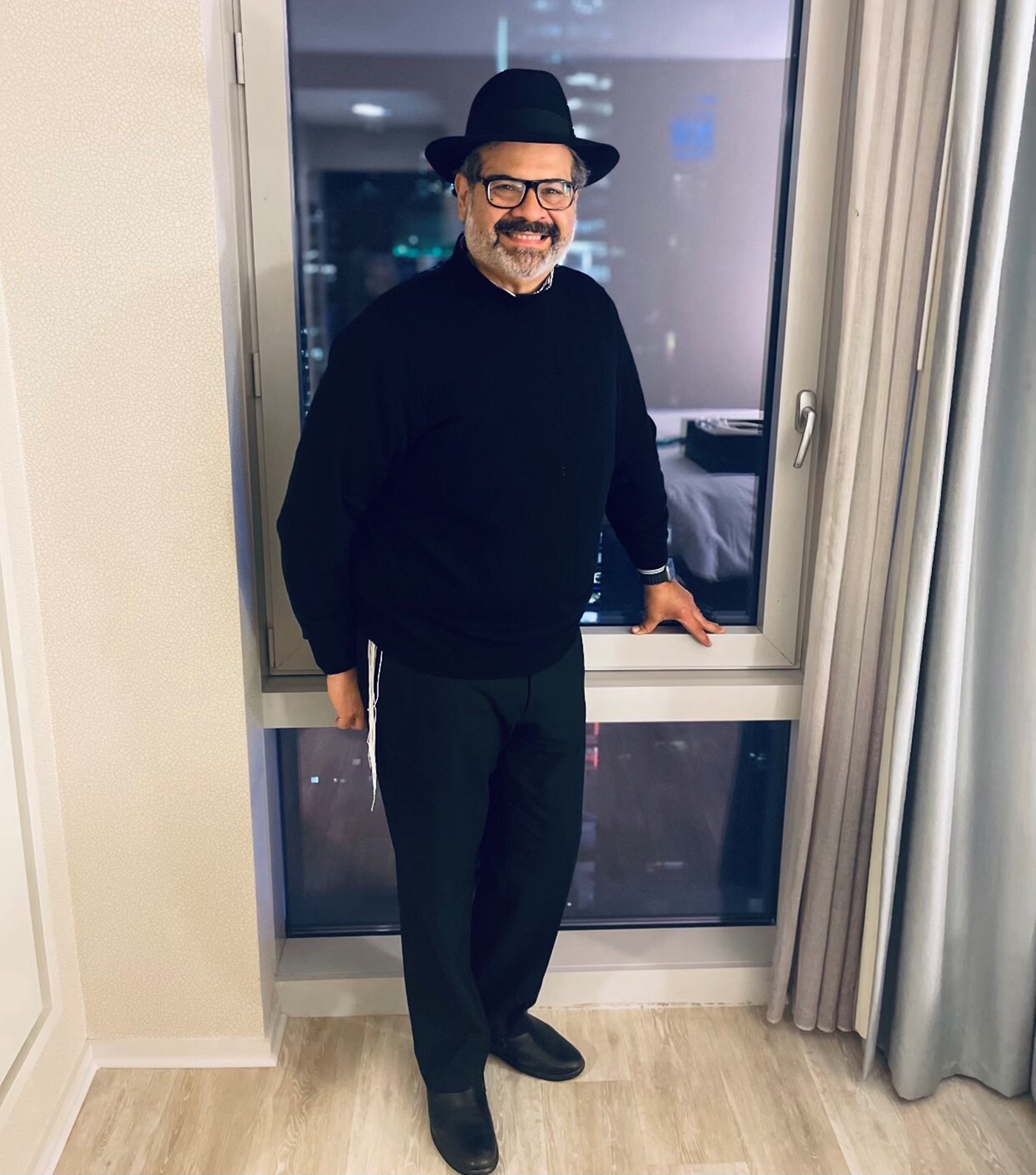 We are saddened to share the news that Dr. Bajayo passed away on February 22, 2023 surrounded by his loved ones after a brief illness. He was born in Caracas, Venezuela to Alex and Amalia Bajayo on December 8, 1962. He grew up in Caracas with his brother Jose Bajayo. He attended primary and secondary school – Colegio Rambam – and graduated from Jose Maria Vargas Medical School, Universidad Central de Venezuela in 1988. During his surgical training in Venezuela, he met the love of his life, Maria Bajayo (née Patiño), also a physician, with whom he shared and raised two amazing children: Rebecca and Alex.
In 1995, they decided to come to the US, where he became a brilliant radiologist. David was a devoted and loving husband, father, son, brother, and friend. He filled the room with his kindness, wit, and charm. He was bigger than life. He was also a caring and compassionate physician, a hero, a man of faith, and a pillar in the Orlando Chabad Jewish Community.
He was a fan of gadgets, all things electronic, motorcycles, cars, classic rock and metal, and a fervent follower and collector of Star Wars, football, and other sports memorabilia. He will be sorely missed not only by all those who had the blessing of knowing him, but also by his adoring pets Rei, Padme, Leia, Layla, Yael, and Shadow.
Funeral Services for Dr. Bajayo were held Friday, February 24, 2023 in the Pavilion of Congregation Ohev Shalom Cemetery, with Rabbi Yanky Majesky of Chabad of North Orlando officiating. May his memory be a blessing.