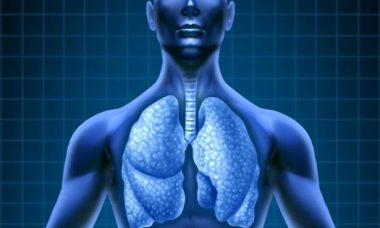 Lake Medical Imaging introduced CT Lung Density Analysis (LDA) as a quantitative imaging biomarker to assist in the diagnosis and management of COPD. This groundbreaking imaging software analyzes a patient's lung function as they inhale and exhale and enables physicians to more accurately diagnose and treat the disease. Once again, our radiologists lead the way for excellence in patient diagnoses and care.
A new noninvasive imaging technique can identify small abnormalities in the airways of patients with chronic obstructive pulmonary disease (COPD), according to research published in the American Journal of Respiratory and Critical Care Medicine.
The technique, Parametric Response Mapping (PRM), measures a patient's lung density as they inhale and exhale. An international team of radiologists, pulmonologists, thoracic surgeons and pathologists all worked together on this research, noting it has traditionally been difficult to detect small airway disease early without surgery.
The study's authors examined 33 lung tissue samples from 11 COPD patients and 22 control lung tissue samples from three healthy patients, determining that PRM could accurately identify small airway disease.
"Now we have confidence in our ability to identify airway disease when imaging COPD patients," senior author MeiLan Han, MD, a professor of internal medicine at the University of Michigan, said in a prepared statement from the university. "PRM is already clinically available and used by University of Michigan clinical teams to assess patients with COPD. This is what we mean by bench to bedside medicine."
"These results illustrate the importance of developing non-invasive techniques for improving diagnostic capabilities and advancing new therapies needed to tackle this devastating disease," James Kiley, PhD, of the National Heart, Lung and Blood Institute (NHLBI), said in the same statement. "The refinement of this and similar approaches could also advance the study of COPD at its earliest stages of development."
The NHLBI funded this study.