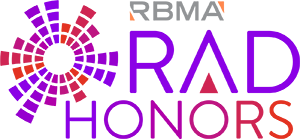 Lake Medical Imaging Receives National Honor from Industry-Leading Radiology Business Management Association (RBMA)

2023 PaRADigm Awards Mark Second Straight Year Practice is Recognized Nationally for Innovations and Collaborations to Enhance Patient Care

MENLO PARK, CA, [April 5, 2023] – Subtle Medical, a healthcare technology company using artificial intelligence to improve medical imaging, announced today that their collaboration with Lake Medical Imaging, an American College of Radiology-designated Diagnostic Center of Excellence, earned the national Radiology Business Management Association (RBMA) RAD Honors Collaborative Achievement Award. The announcement was made at the 2023 RBMA national conference this week.
In 2022, the RAD Honors Innovation Award recognized Lake Medical Imaging's work with strategic partner Ambry Genetics, and the Rad Honors Collaborative Achievement Award, recognized Lake Medical Imaging's collaboration with strategic partner GE.
According to RBMA, the RAD Honors were developed, "To recognize radiology practices and vendors who have demonstrated the highest degrees of creativity, innovation, and exemplary leadership."
Lake partnered with Subtle Medical to launch SubtleMR™, an AI-based software solution that enhances up to 60% faster MRI acquisition, enabling the ability to perform more MRI scans each day and significantly improve their patient experience during MRI procedures. Lake implemented SubtleMR across all six of their sites, in which they have eight MRI scanners: Seven 1.5T magnets and one 3T magnet from GE, Siemens and Toshiba.
"The integration of the Subtle MRI product at Lake Medical Imaging has truly been a wonderful collaboration at every level," said Lake Medical Imaging Immediate Past President Cathrine Keller, MD. "The product has been easy to implement and use daily, and is also scalable and affordable, providing both an improved patient experience and an improved bottom line. But Subtle has taken their customer experience to an even higher level by adding an exceptional personal touch. Their team has created a real connection with Lake Medical Imaging that has made the technology feel more human and given our team members the support and tools they needed to make this launch successful."
Since the launch of SubtleMR, Lake Imaging has been able to scan an additional 5-7 patients on each of their MRI scanners; roughly 41 additional patients per day across all six sites. Having additional time allows techs to spend more time with patients focusing on their care, and patients have expressed how pleased they are with the shorter scan times.
"It is great to receive this honor from RBMA," said Josh Gurewitz, Chief Commercial Officer of Subtle Medical. "Health systems are now embracing AI as the standard of care. Our vendor-neutral technology was designed to scale seamlessly enterprise-wide so that imaging leaders like Lake Medical Imaging can quickly realize the ROI of more efficient imaging. We are committed to collaborations like this that enable workflow effectiveness while enhancing the patient experience."