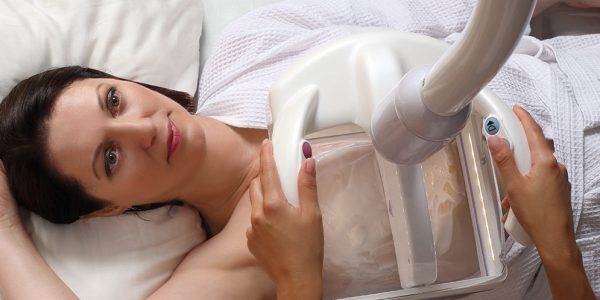 While many people associate ultrasound with prenatal exams to view developing fetuses, ultrasound has many applications.
Our GE Healthcare, PMA-approved Invenia™ Automated Breast Ultrasound (ABUS) has been shown to help increase detection of breast cancer by 35.7 percent – doubling the detection rate of mammography alone.
With 3D ultrasound volumes and ABUS software, radiologists can look through hundreds of breast tissue image "slices," looking at layers of dense tissue to find breast cancers which may have been missed on a mammogram.
What is Automated Breast Ultrasound?
Although ultrasound has shown it can increase breast cancer detection when added to mammography, traditional hand-held ultrasound has inherent issues that do not make it well suited for screening.
Using proprietary technology to automate the ultrasound imaging process, the Invenia ABUS system was created specifically for breast screening. It automates the imaging process to help provide remarkable image quality, consistency, reproducibility, and sensitivity of whole breast ultrasound in women with dense breasts. ABUS can help physicians provide answers sooner regarding the presence or absence of breast cancer.
Invenia ABUS exams are short and comfortable.