The word 'nuclear' may create an understandable anxiousness in those who hear it. Yet, nuclear medicine is an important component of diagnostic imaging. This innovative way of diagnosing patients can result in the detection of some diseases at their earliest stages, when life-saving treatments are most effective. Here are some things you should know if your doctor suggests a diagnosis using nuclear medical procedures.
Diagnosis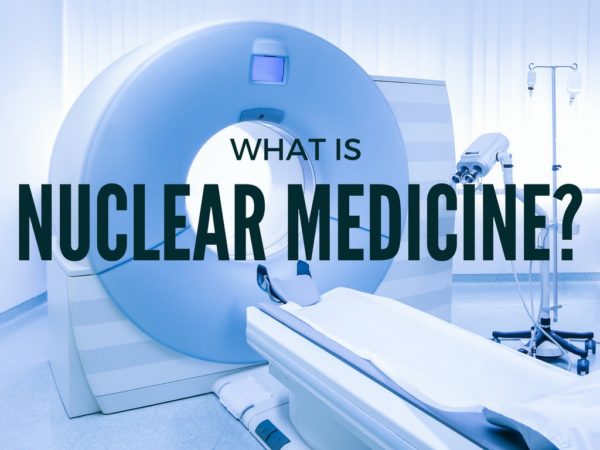 Using nuclear medicine as a diagnostic tool is a generally painless approach that can provide excellent information to physicians. Some radiotracers are injected, while others you will be asked to either inhale or swallow. These radiotracers contain a small amount of radioactive material that enables doctors to see what is happening at the molecular level when you are examined under a special camera or imaging device.
If you have had a recent illness, have allergies, or might be pregnant, it is important you inform the technician of this.
Treatment
Using nuclear medicine as treatments like radioactive iodine (I-131) therapy or radioimmunotherapy (RIT) has proven to help fight against certain cancers, heart problems, and other diseases. In adults, nuclear medicine can be used for the following:
Bones – Evaluates fractures, infections, bone tumors, or arthritis. It can also be used to identify locations for a biopsy.
Lungs – Used to scan for respiratory and blood flow problems or to detect a lung transplant rejection.
Brain – Detects early signs of many types or abnormalities especially associated with seizures, or disorders like Alzheimer's. Nuclear medicine can help evaluate suspected brain tumors as well.
Heart – Helps visualize things like blood flow and function, and assess damage after suffering from a heart attack.
Nuclear Medicine and You
If your doctor has suggested nuclear medicine, talk with him or her about Lake Medical Imaging in The Villages and Leesburg, FL. We had the first outpatient imaging center in the nation to be named a Diagnostic Imaging Center of Excellence by the American College of Radiology. Once you have a prescription for your nuclear medicine scan or treatment, your doctor or you can set up an appointment at (352) 365-0777.